Regular price
$209.99 USD
Regular price
Sale price
$209.99 USD
Unit price
per
Sale
Sold out
Looking for a gift to newborns?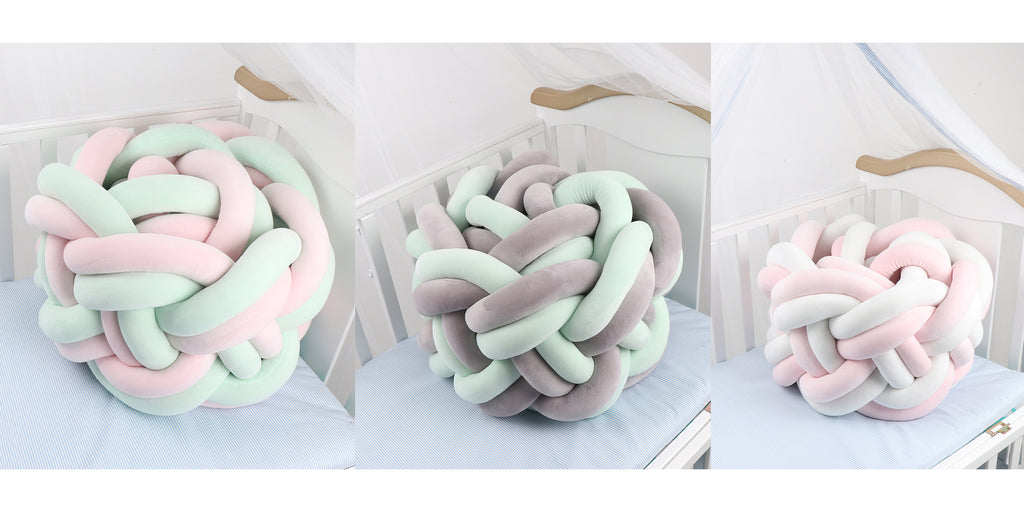 Features
The new design 8-Strand Braided Crib Long Cushion protects your lovely little one's hands and feet from getting stuck between crib spindles as well as protects the baby's head and body from hitting and bruising against the crib walls.

CUSTOM
Multi colors for you and it will surely match your nursery decor! One of the selections is CUSTOM! You might feel free to put the colors you want in the custom selection when selecting colors, we will arrange that accordingly (MAX. 4 COLORS). 
* Due to the particularity of customization, all customized products are not available for re-sales, the default for accepting will not be returned nor exchanged when an order is successful. And the c
olors may vary slightly from the actual item. Please consider carefully before placing an order.
WHY IT'S GREAT - The tidy quilting allows for better airflow which is an important added safety feature. This cushion is wonderful, it's equipped with just the right amount of inner padding while maintaining a breathable fabric and it will protect your baby from hitting the side of the crib and is soft enough for them to snuggle up to.
SAFE AND PROTECTED - Filled with our Extra Artificial Short Velet and Thin PP Cotton Inner for that super soft touch, the Crib Long Cushion keeps your little ones safe and prevents their's head, Legs, or hands from bumping into the crib, letting you some sleep at night without worrying. Both the fabric and the filler do not contain fluorescent agents and can be tested with a highlighter.
FITS ALL BABY CRIBS OR TODDLER STROLLER CARRIAGE - Thanks to its clever design with no ties (we also prepare ties for you just in case), the Long Cushion suites all cribs, bassinets, and toddler bed designs.
MULTIPURPOSE DESIGN - It's not only a crib or cradle long cushion, our Baby's Handmade Bedding Pads can also be used as a back cushion, sleeping pillow, or even bedding decor. It is a great gift for newborns & mamas!
DIMENSIONS - If you are going to use it as a crib padding, measure the inner perimeter of the crib and decide if you need to add some cushions extra to fill around.
CARE - It is machine washable (tie up the bumper and put it into the washing machine). do not exceed 30°C, no tumble dry & bleach. Can be spot-cleaned. 
Product Dimensions
Width approximately 9.8" / 25cm;  Thickness approximately 2.4" / 6cm
79" / 200cm: 1.8kg / 3.5lb
118" / 300cm:2.8kg / 6.2lb
142" / 360cm: 3.2kg / 7.1lb
157" / 400cm: 3.6kg / 7.9lb
165" / 420cm: 4kg / 8.8lb
The margin of error is around 10% as an allowance.
References
- U.S & Australian Standard Crib (27"x53")
79" / 200cm: fits 1×short side and 1×long side or half long for 2× long sides of the crib
118" / 300cm: fits 2×short sides and 1×long side of the crib
157" / 400cm: able to round the entire crib
- UK & European Standard Crib (120cmx60cm)
60cm - fits 1×short side
120cm - fits 1×long side
240cm - fits 2×short side & 1×long side
300cm - fits 2×long side & 1×short side
360cm - able to round the entire EUROPEAN crib
420cm - able to round the entire UK crib
Package Details
Handmade cotton braided bumper with short floss velvet fabric
Transparent vacuum packaging
Ties for bumpers' holding
View full details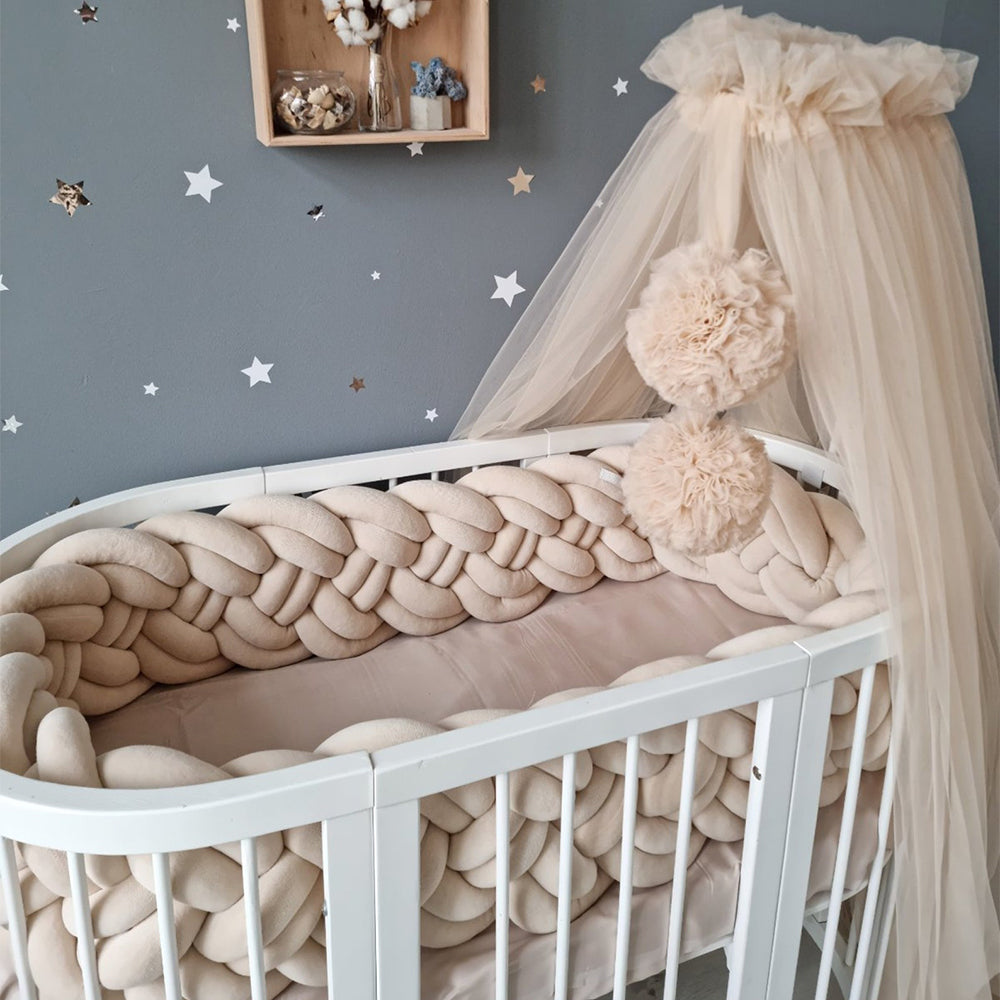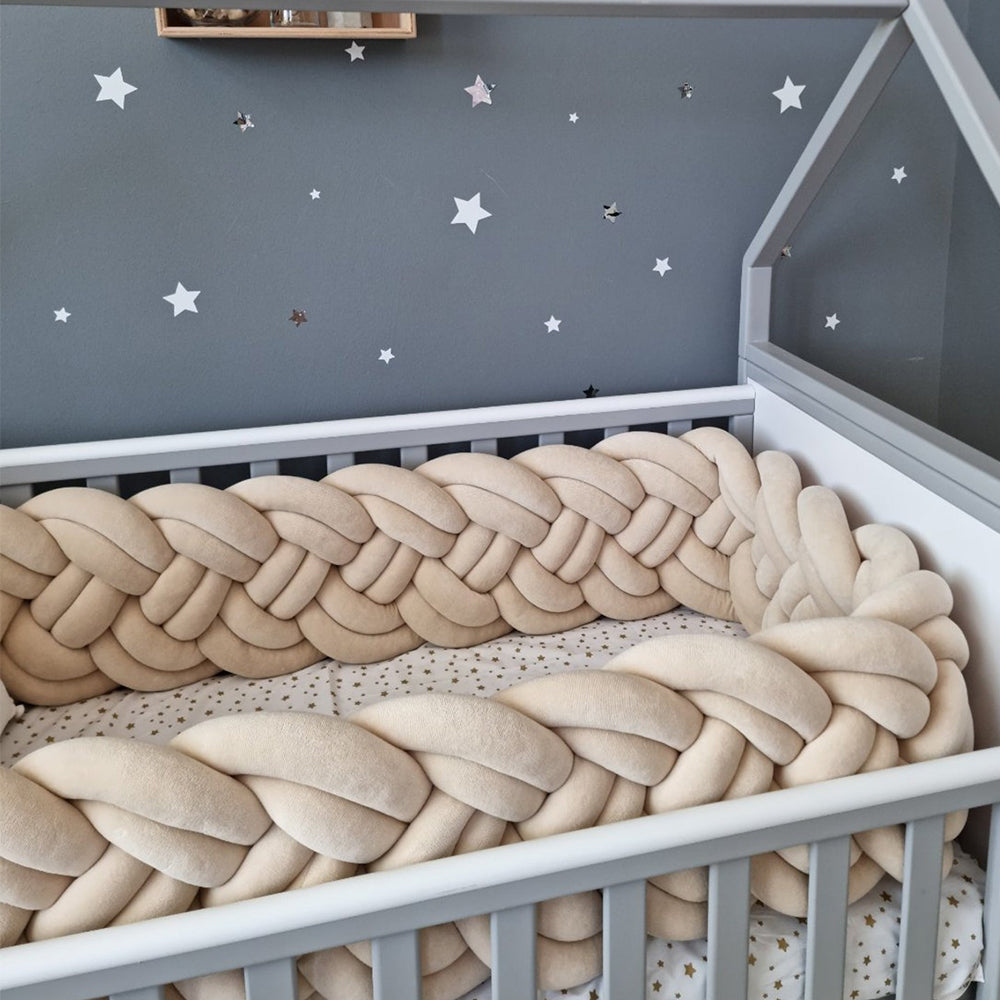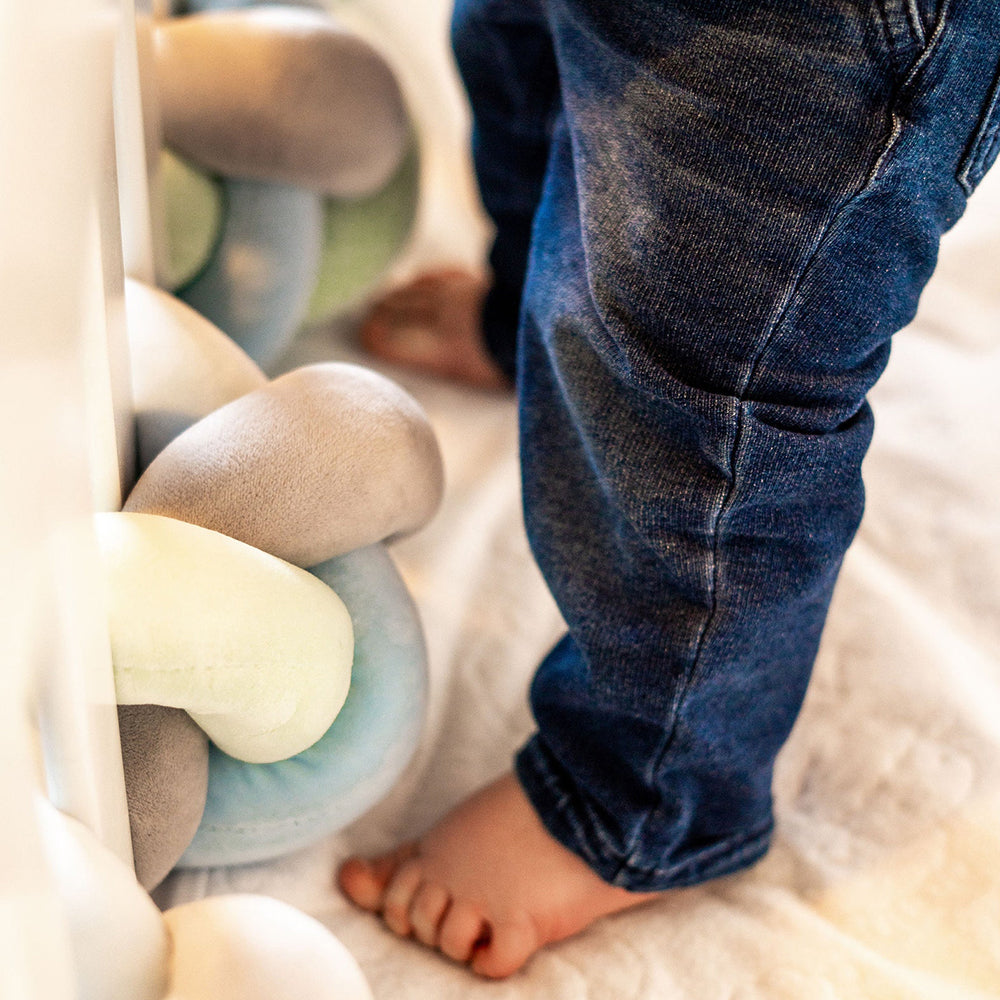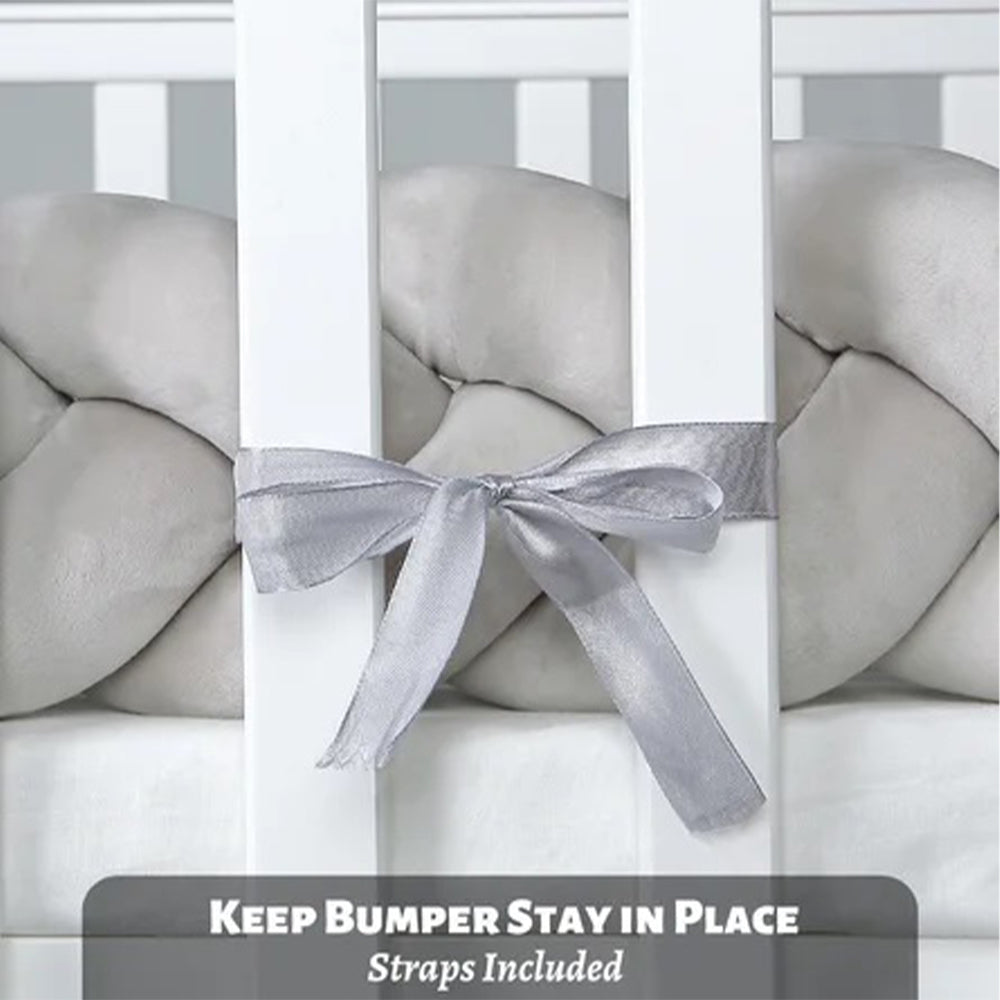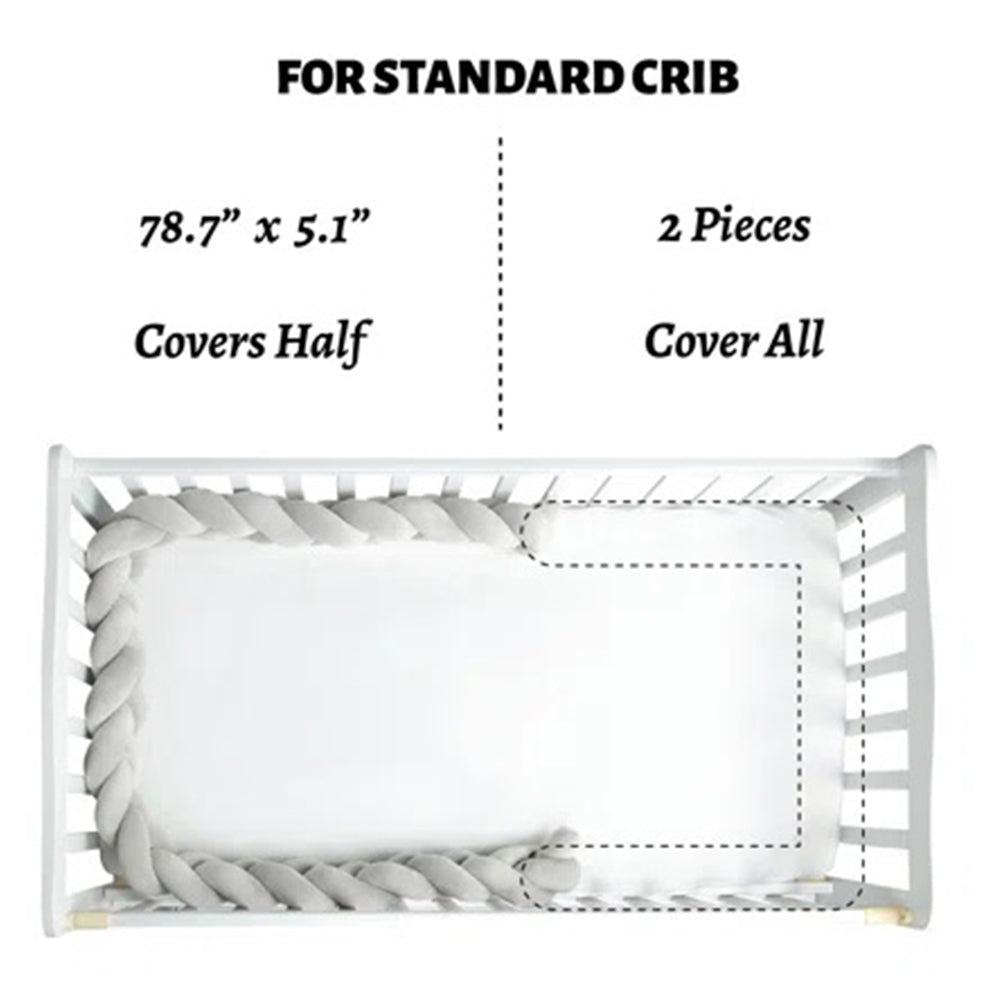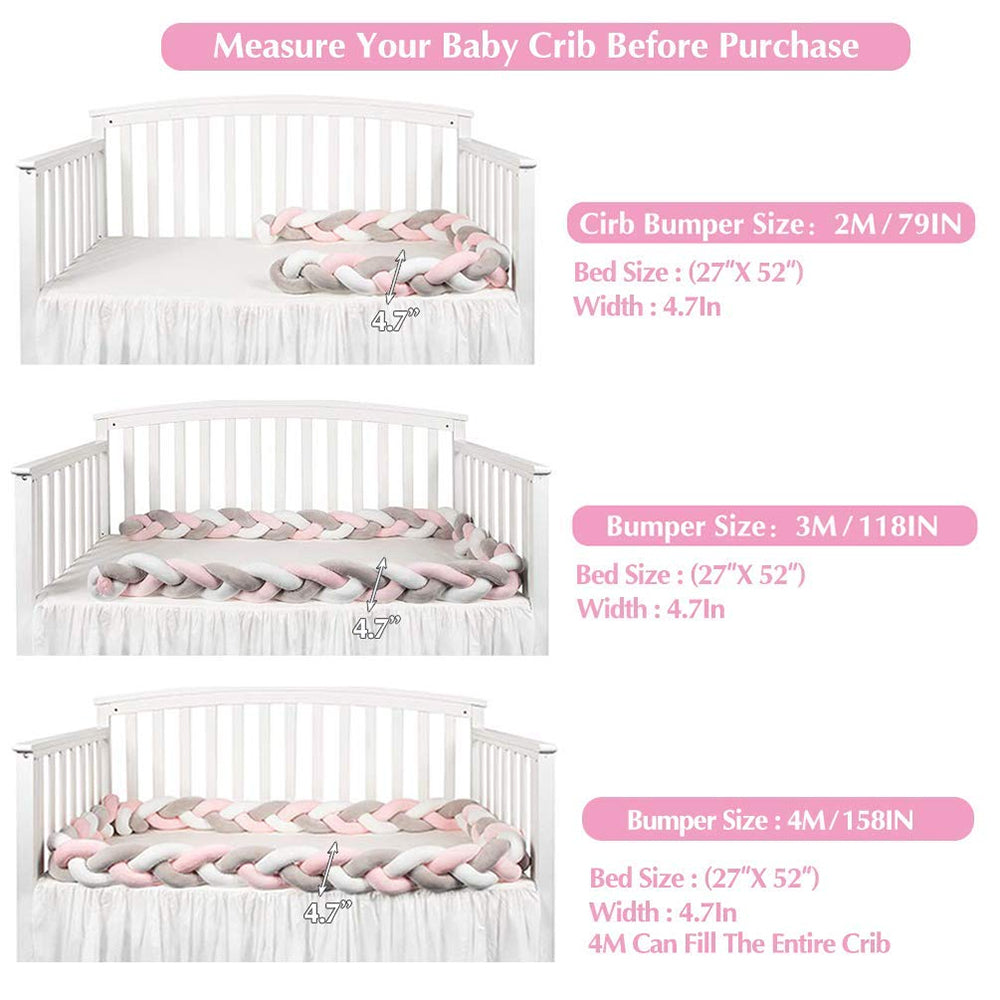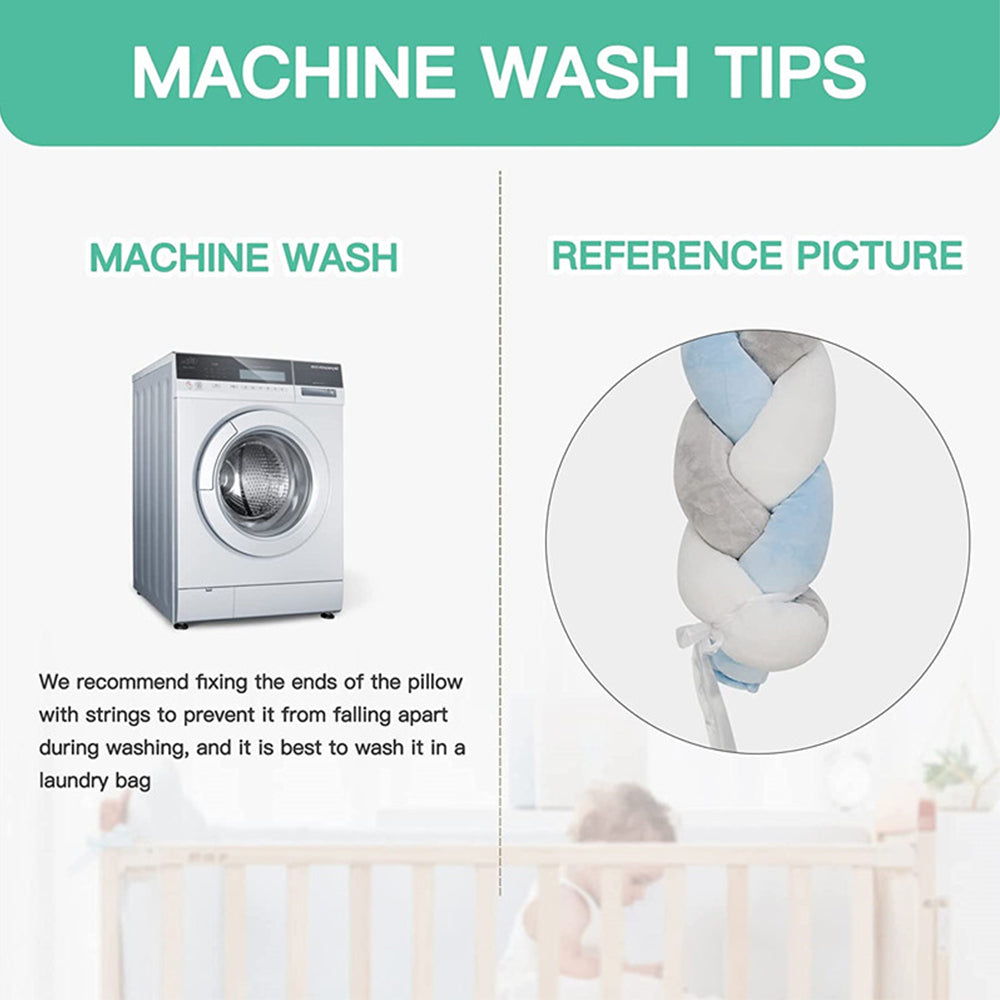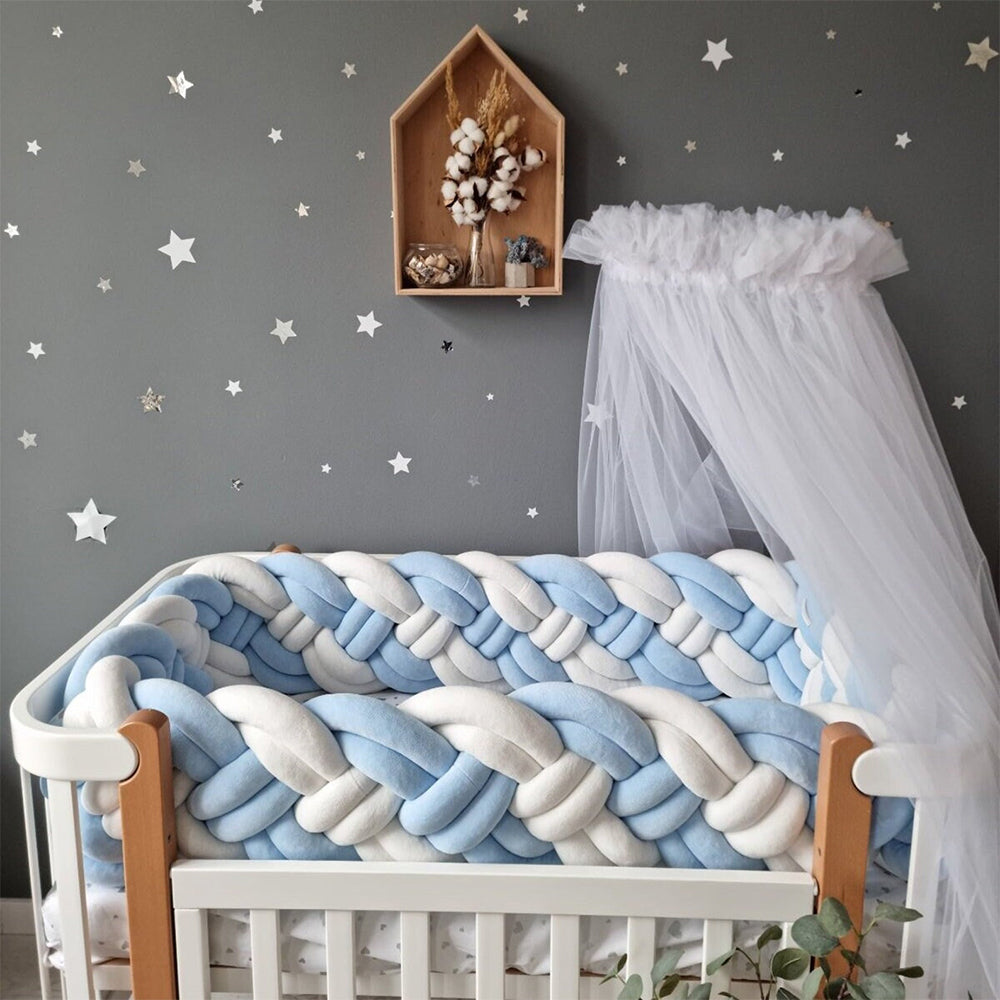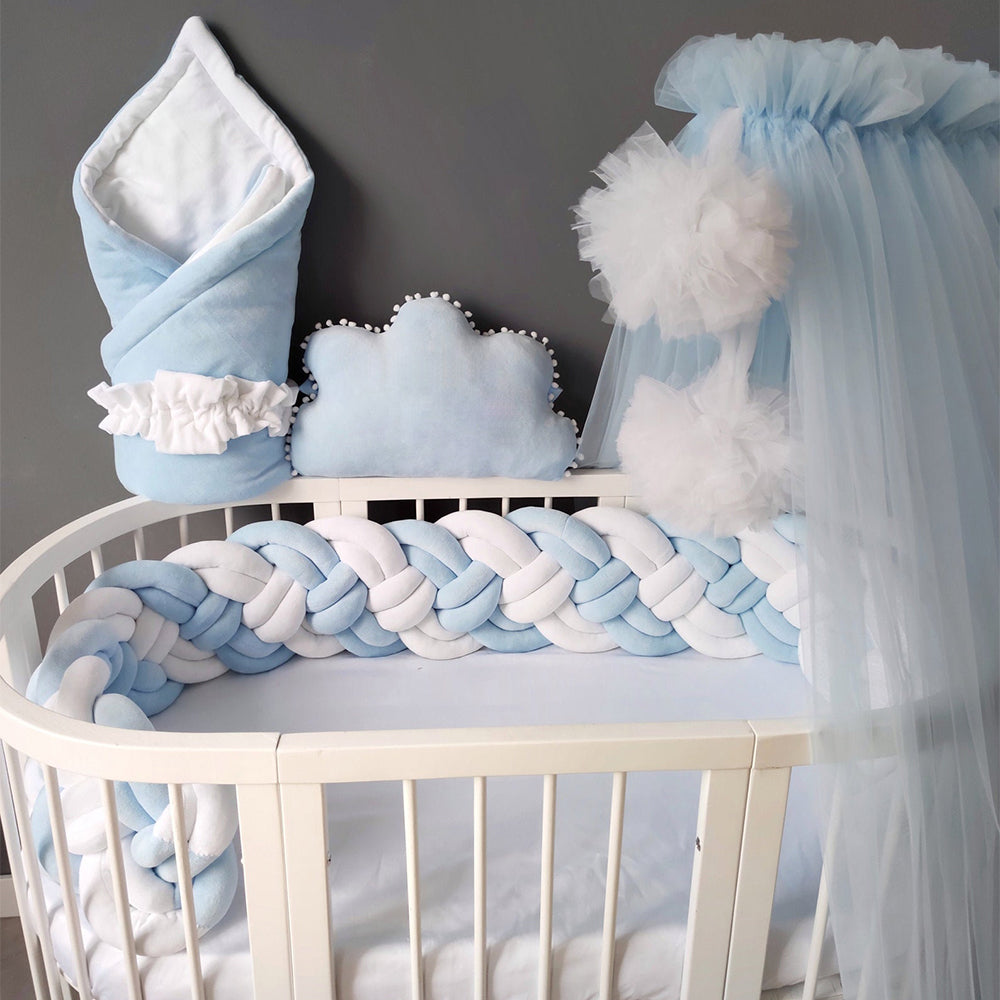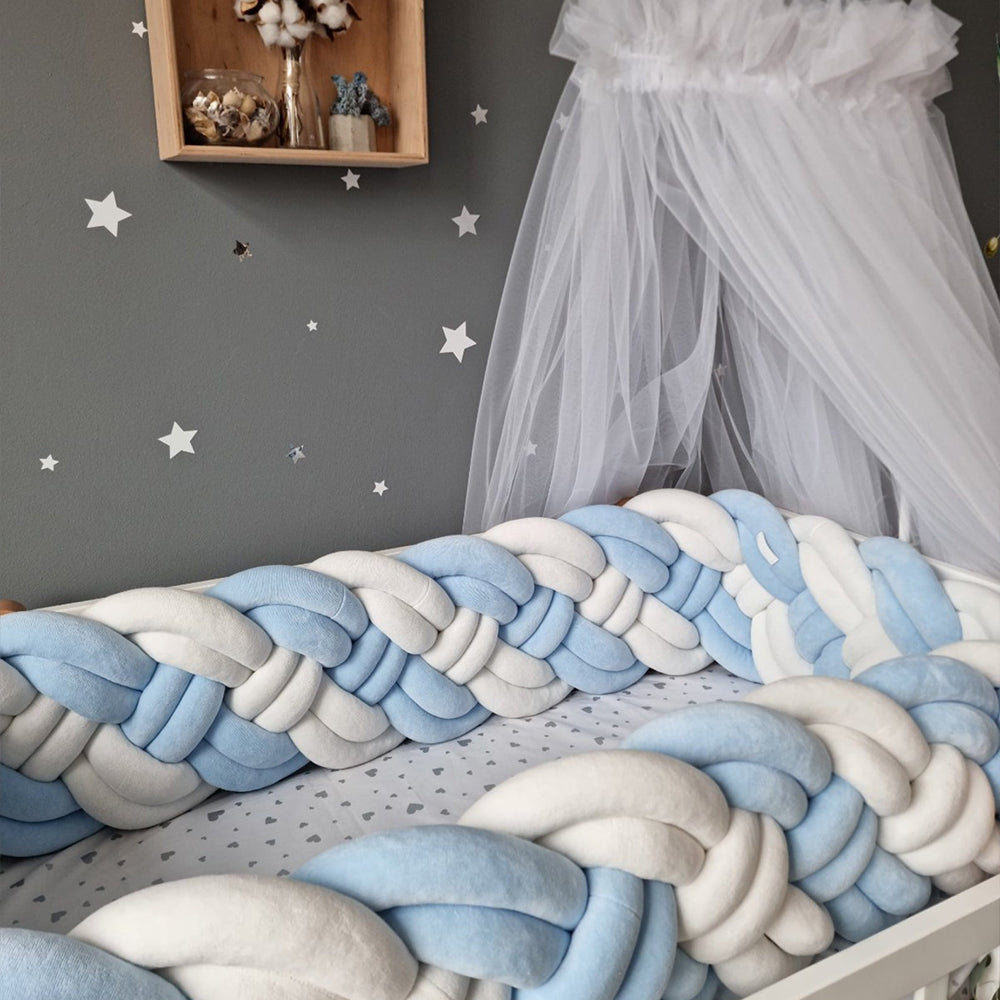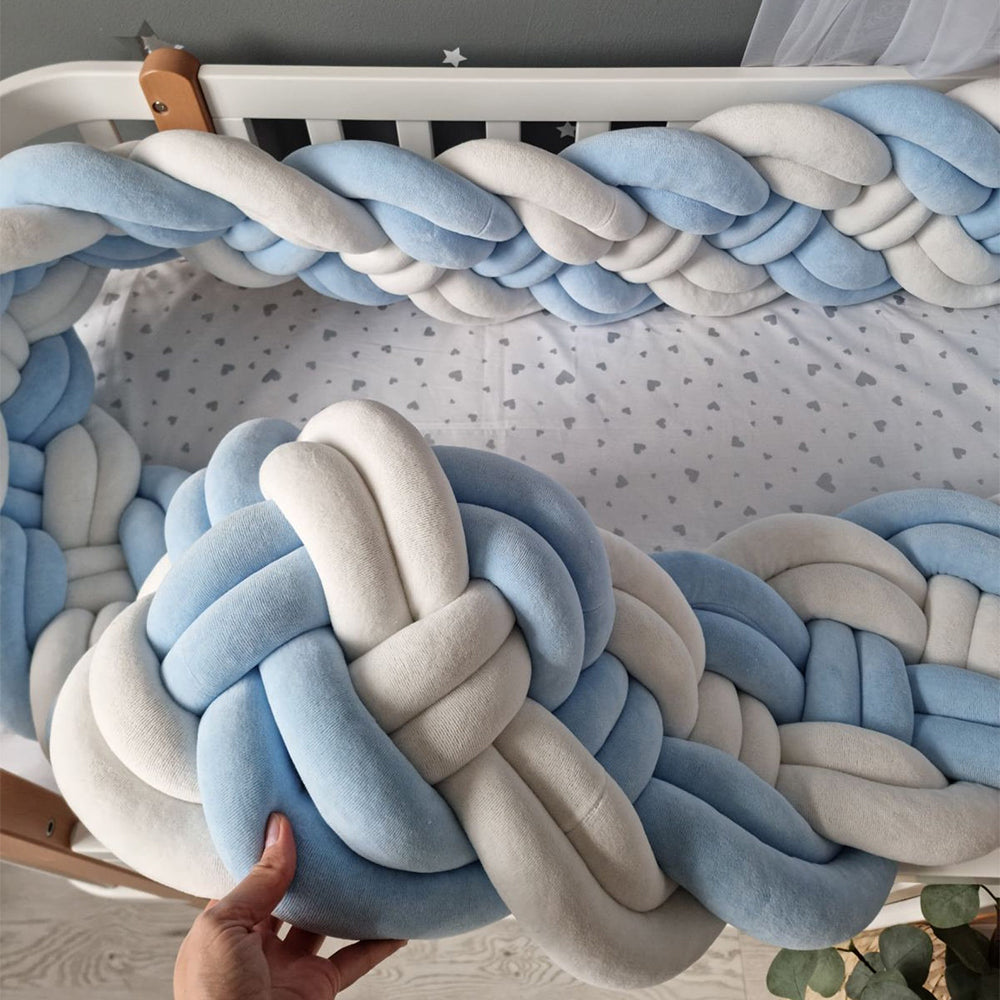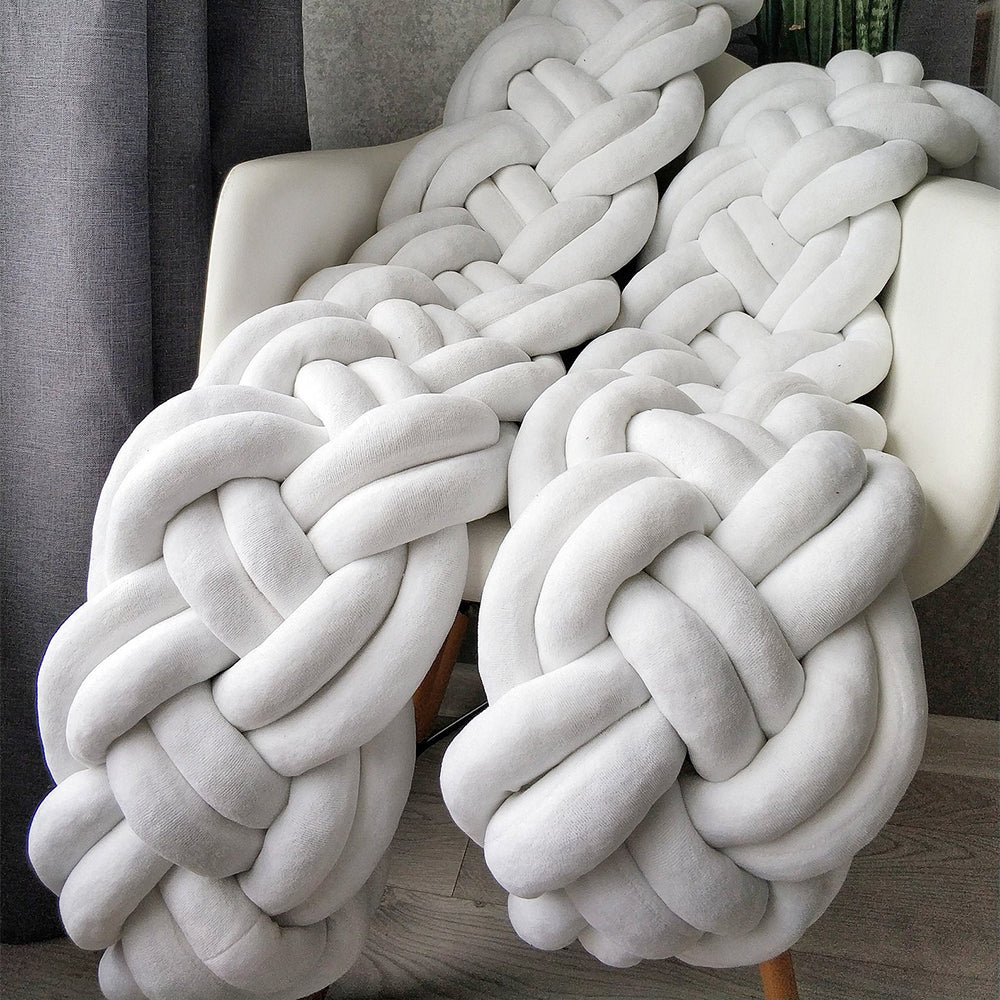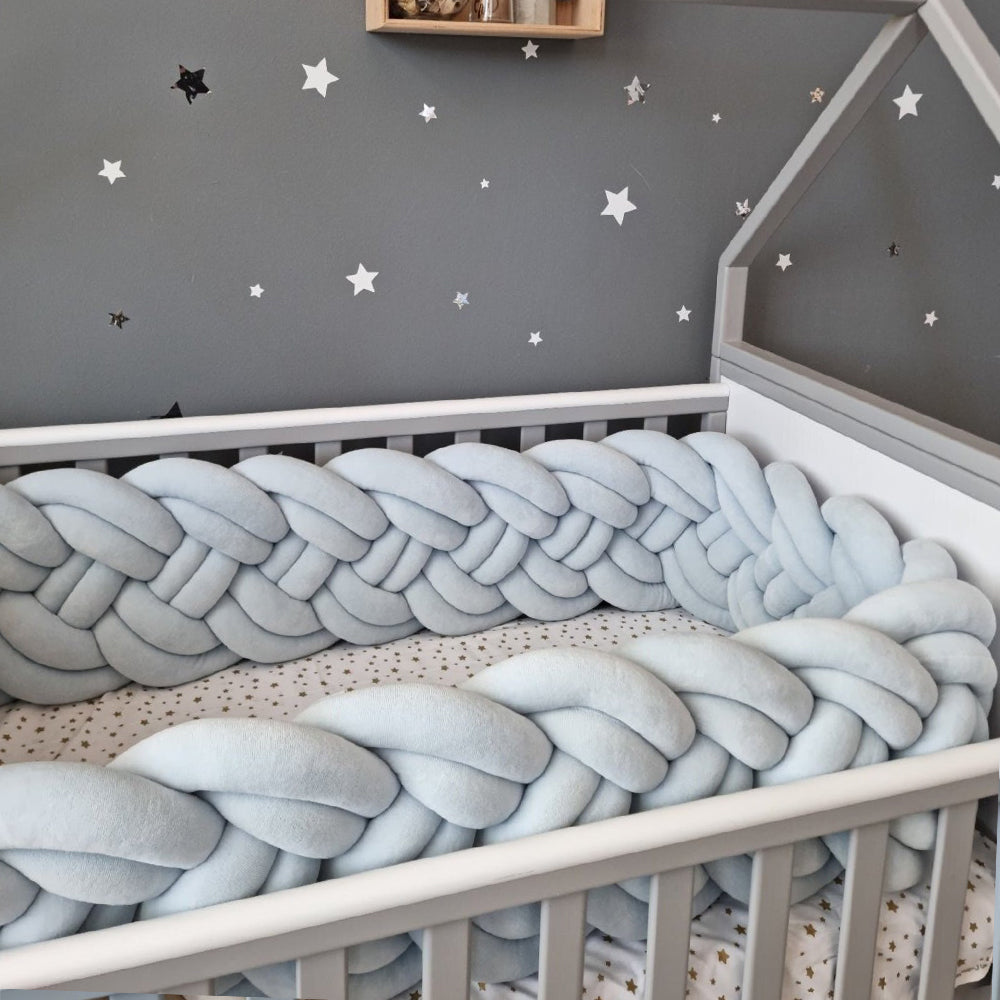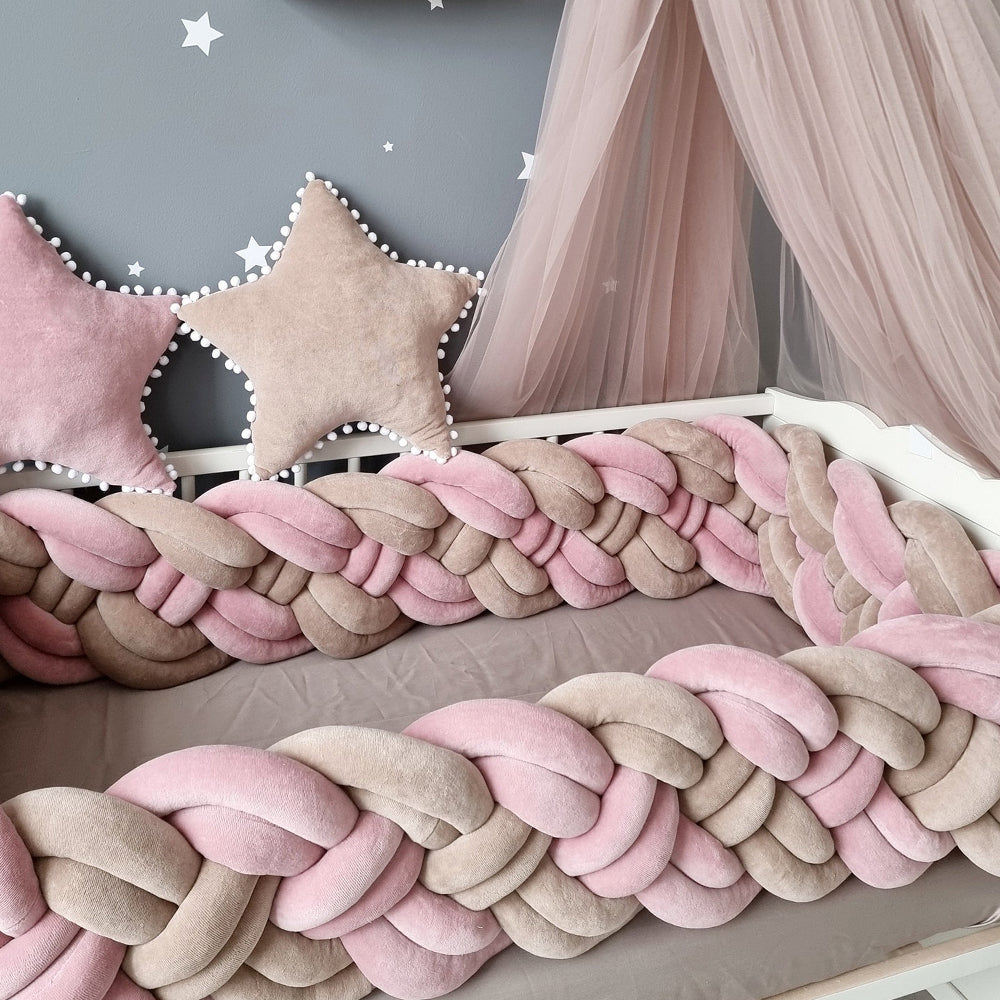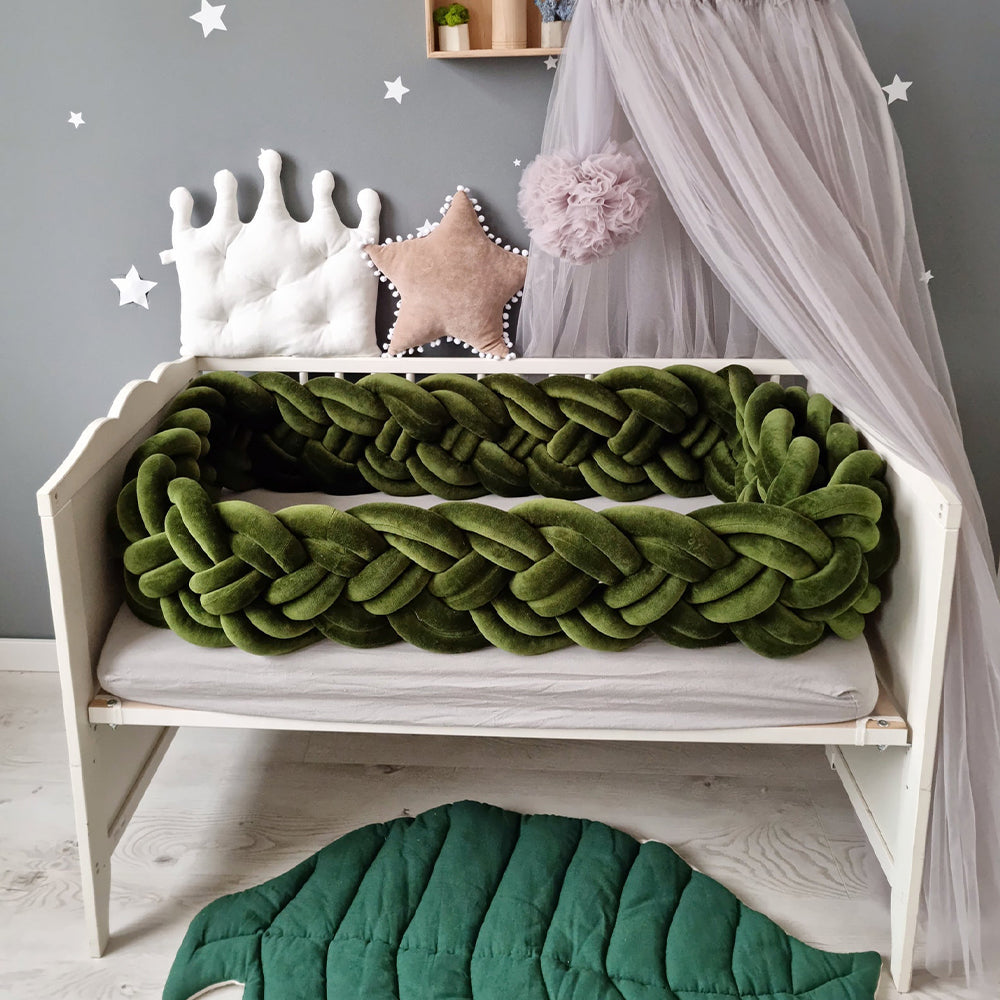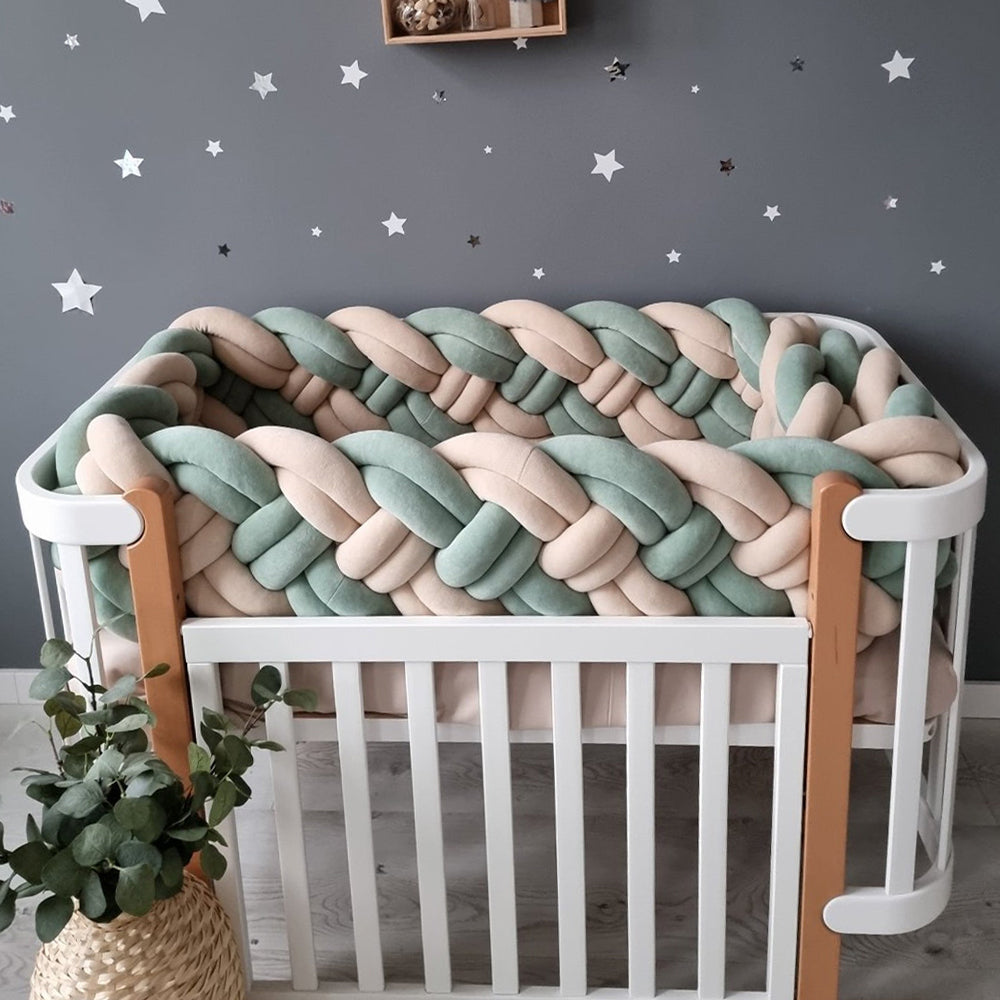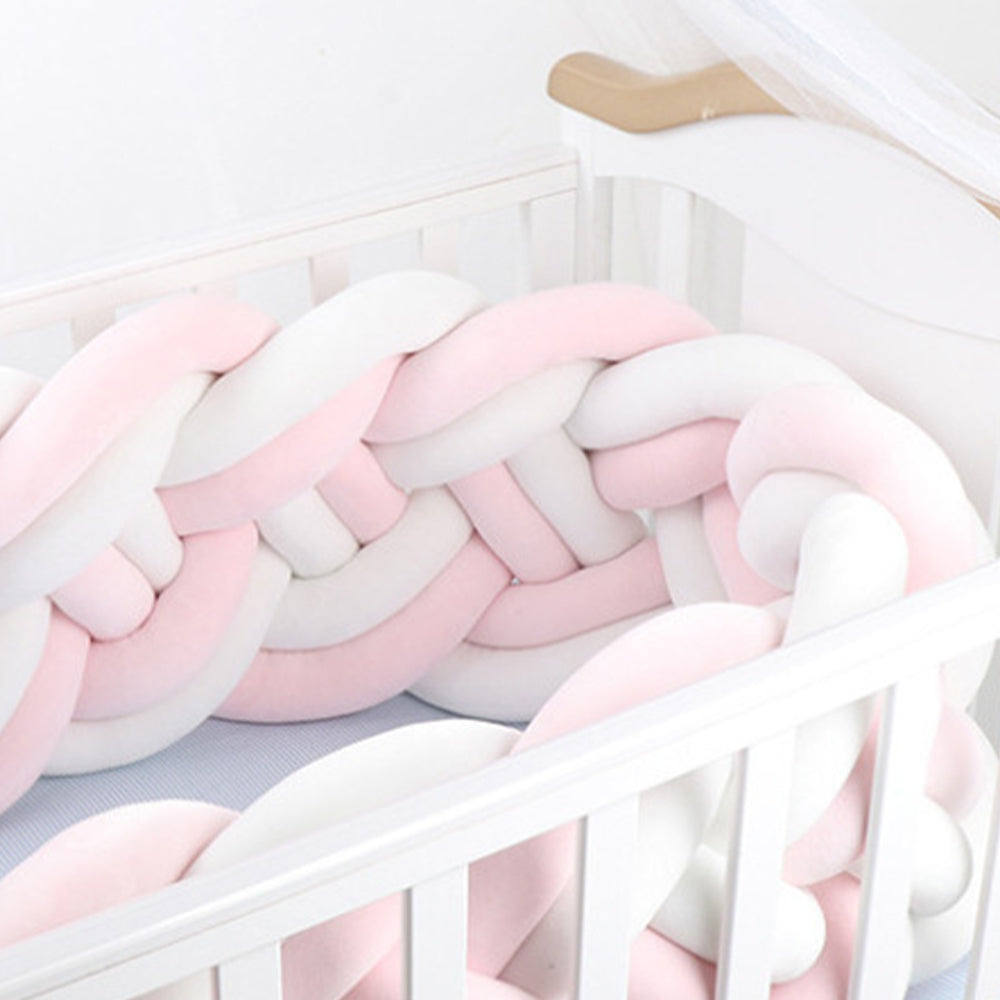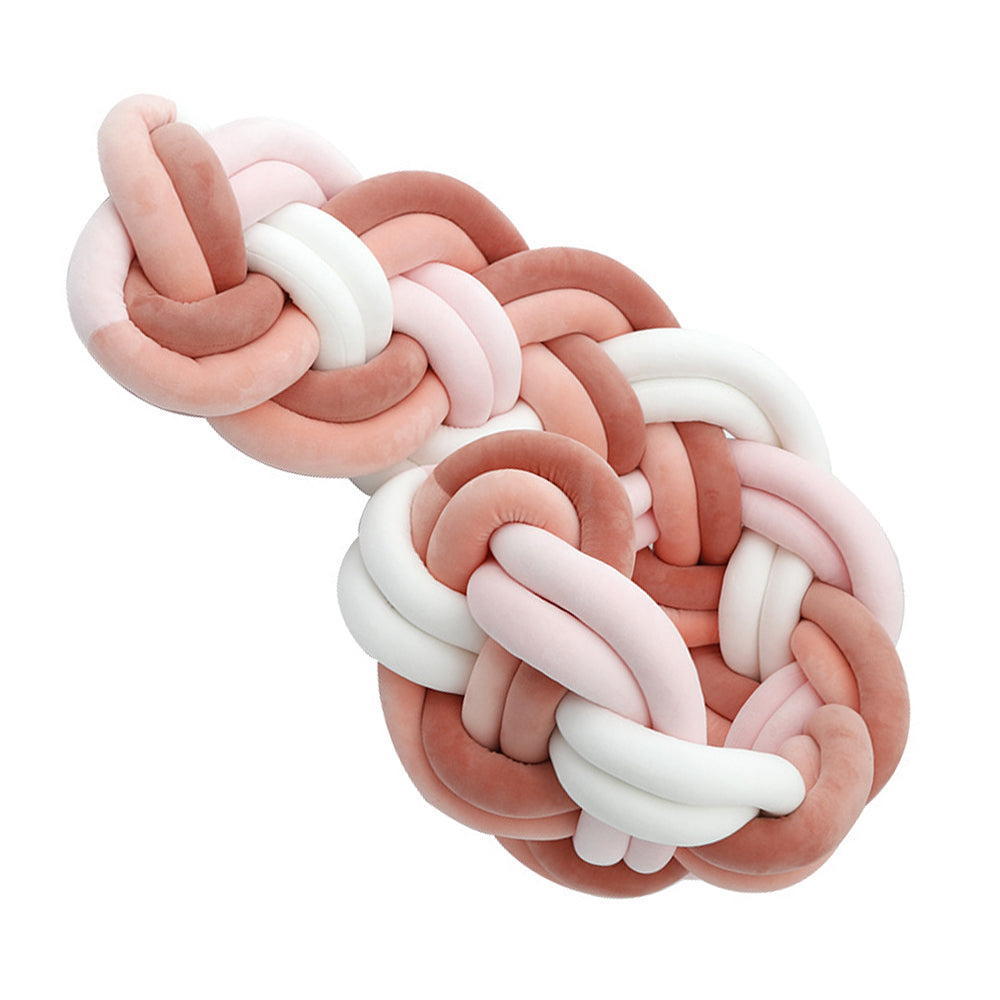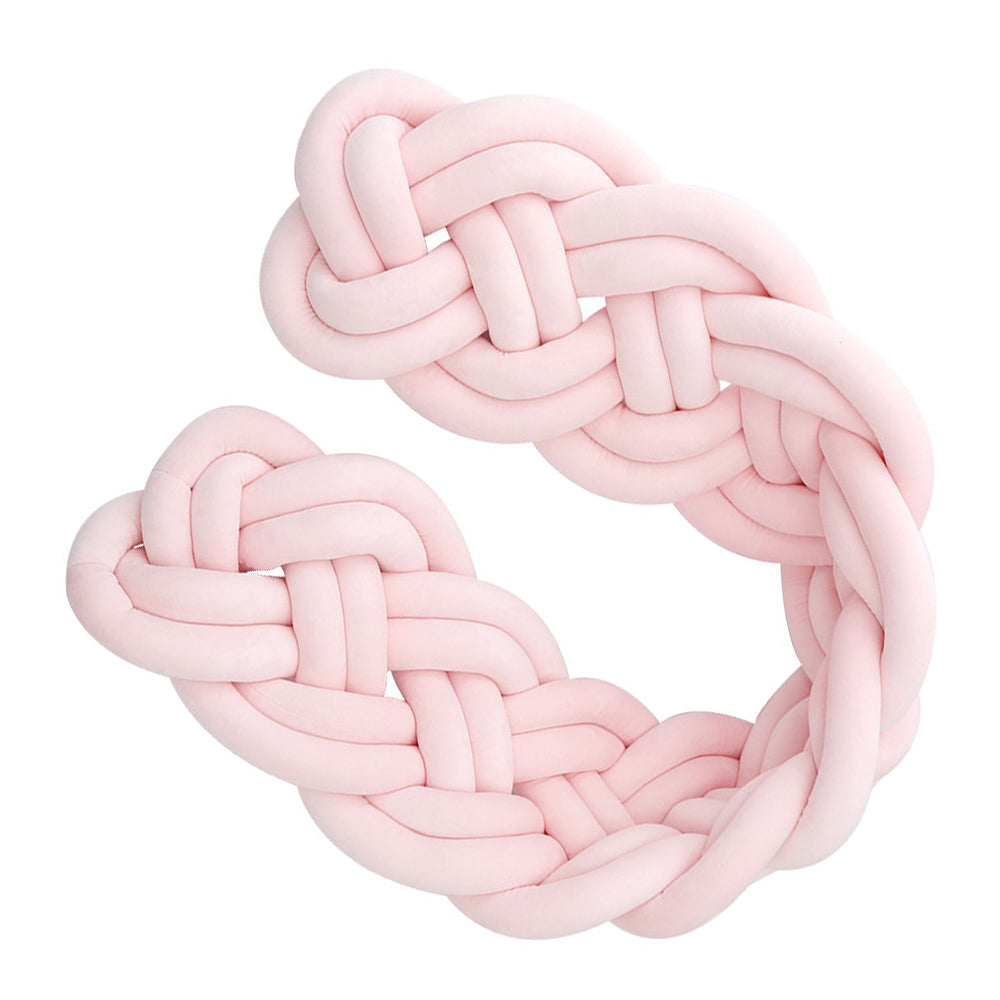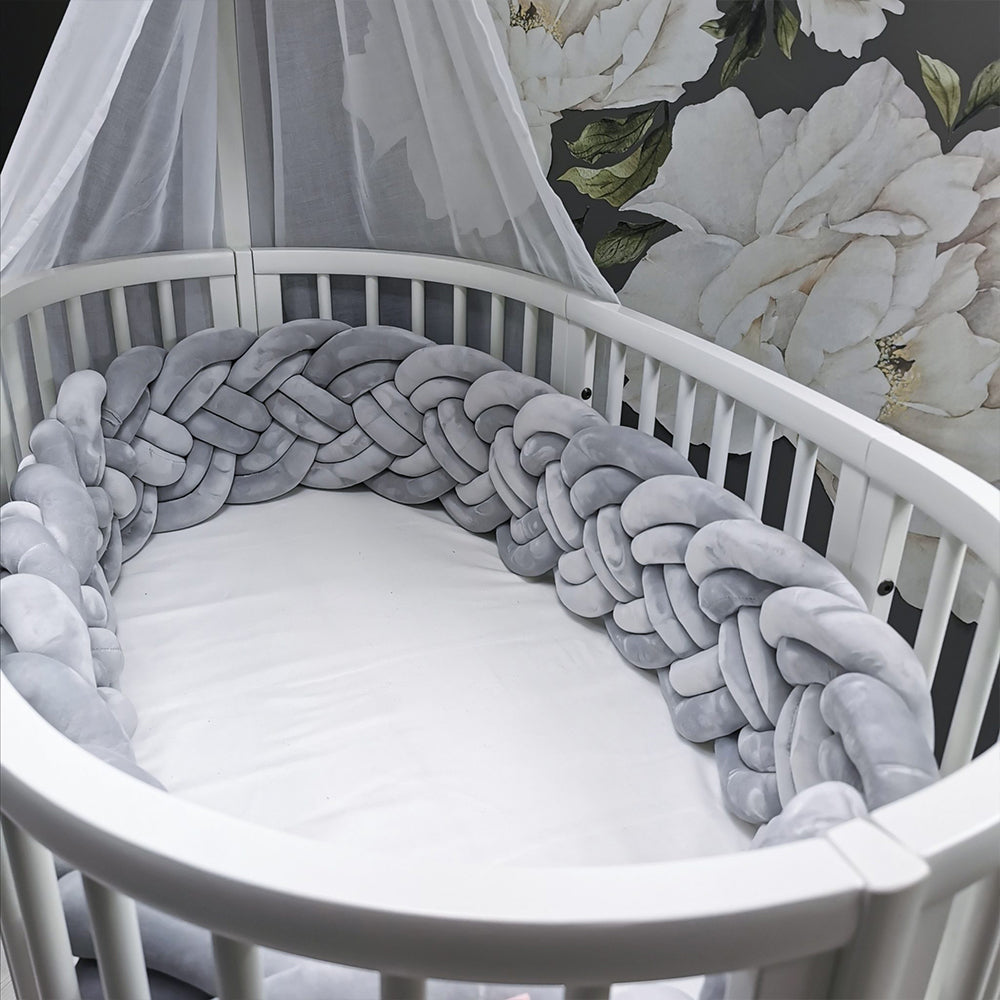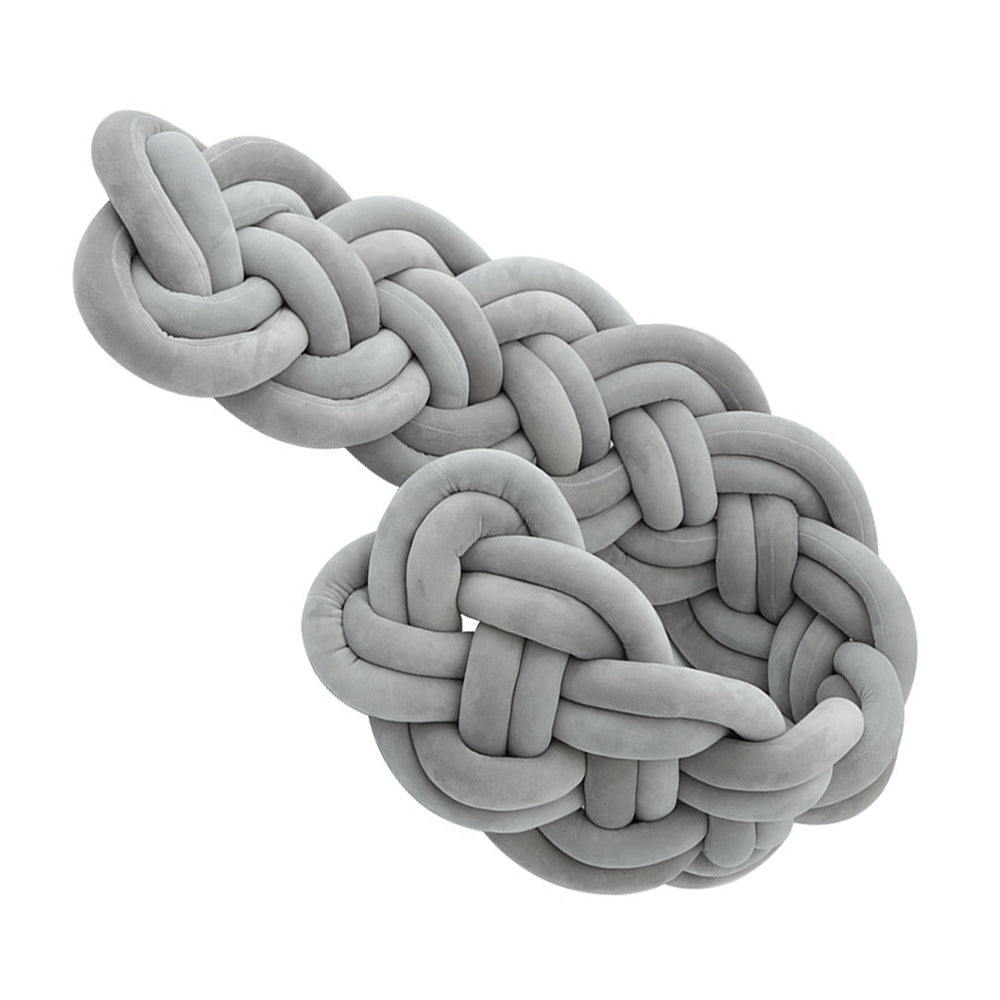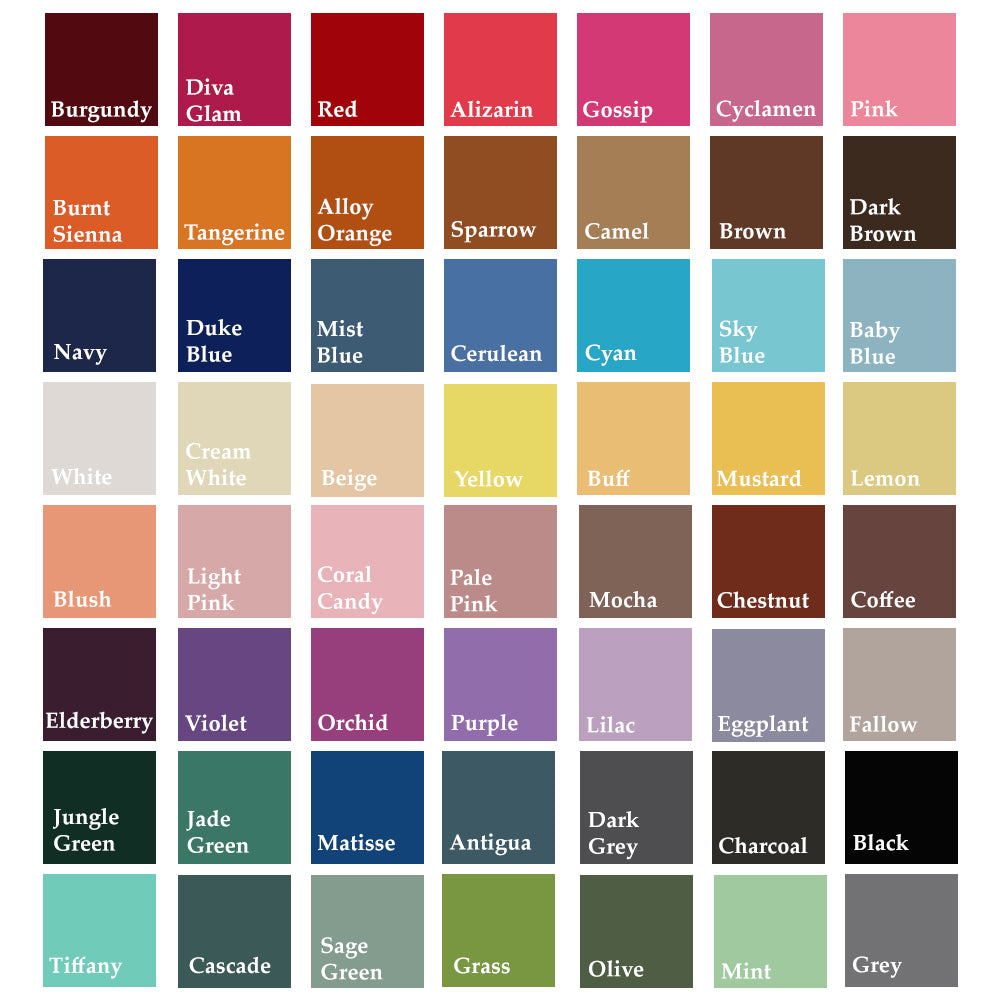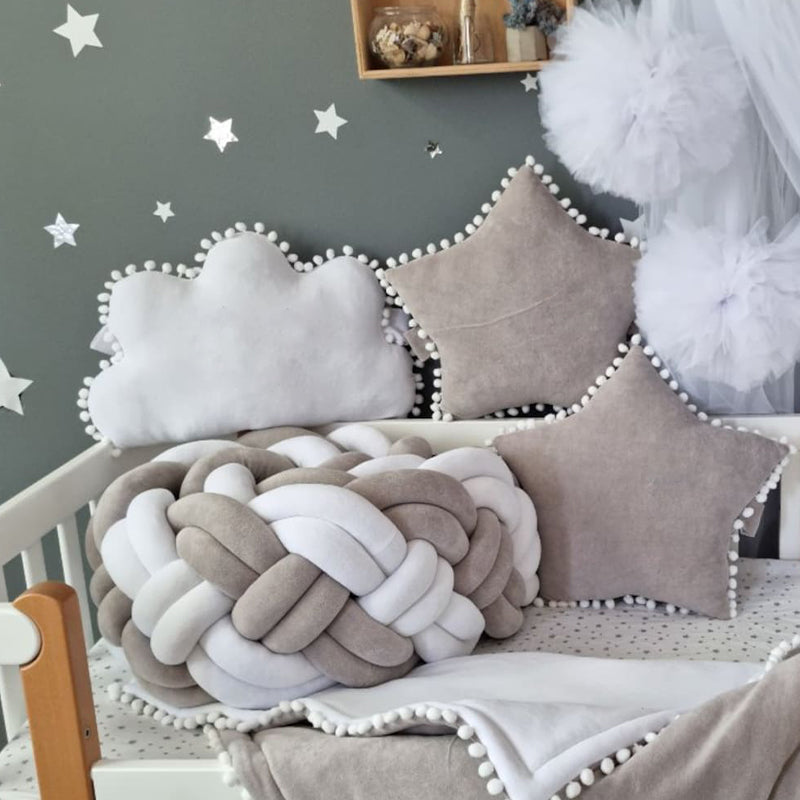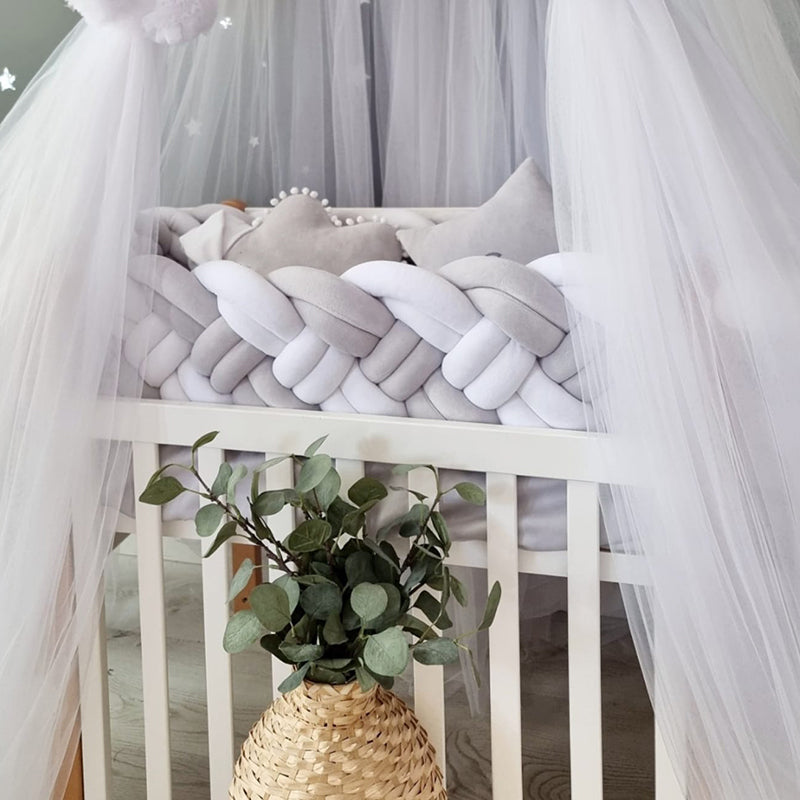 Best Gifts for Newborn
ALL ITEMS ARE MADE & DESIGN WITH LOVE
Our return policy lasts 30 days.
HIGHLIGHT

One of our highlights is CUSTOM MAKE. Some of the items are available for Personalized Custom and to individual specifications. Creativity is contagious. Design your own masterpiece.

Check Availables

MISSION

Provide items that make a home, lifestyle, kids, toddlers, and babies cozy. To spread love by making & designing them.

WHO WE ARE

A personal business that was established in 2018 and inspired by love.

Met my husband in 2018 and now we had a baby boy with us from 2022. Miumiu is an orange cat and he does still with me of course.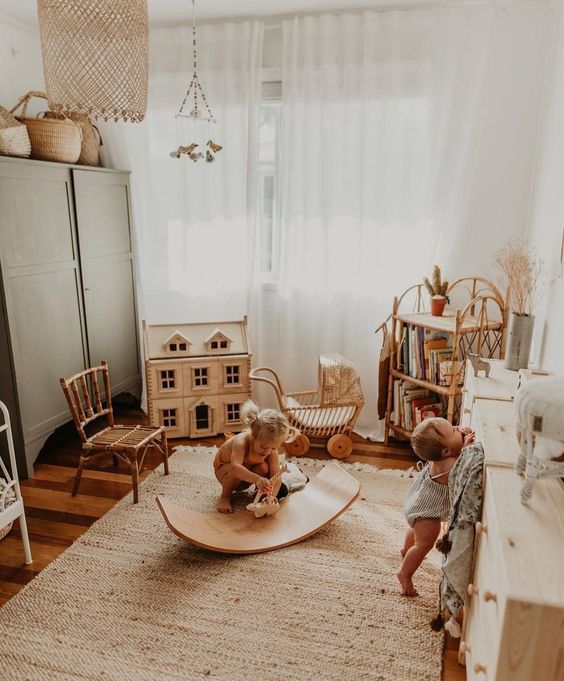 Creativity is contagious
Design your own masterpiece